WHAT IS A HOME INSPECTOR?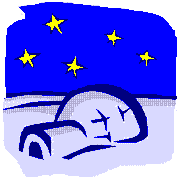 A home inspector is a person that will evaluate your potential home purchase for you. As an inspector with 10 years experience, my trained eye allows me to provide you with an honest and objective opinion as to the overall condition of the home. Hiring a home inspector is roughly similar to having a mechanic check out a used car prior to the purchase.

INSPECTION PRICES:

Condominium Units: $385.00

Townhouses: $399.00

Single Family Home (Under 2,000 Square Feet): $399.00

Larger Homes: Call with Square Footage for Pricing

Multi-Family Buildings: $399.00 plus $50 per Unit

Commercial Buildings: Call with Square Footage for Pricing

Payment Methods: Peronal Check, Credit Card, Money Order

WHEN GETTING YOUR NEW HOME INSPECTED, PLEASE CONSIDER THE FOLLOWING:
Cost Summary. Find out what the uncovered defects will cost to repair. $50.00

Termite Inspection. 1 in 15 homes in Illinois has termites. Does yours?. FREE with home inspection ($125.00 without).

Mold Screening. Found out what's in the air that your family will be breathing. $300.00 with your Home Inspection ($300 without)

Radon Inspection (the Department of Housing and Urban Development recommends a radon inspection with every home purchase): $200.00 with your Home Inspection ($225 without)

WHAT DOES A HOME INSPECTION INCLUDE??
My home inspections include the following:

A thorough and complete evaluation of the home, from foundation to the roof.

A detailed and personalized inspection report, including photos. This IS NOT a carbon-less, hand-written report that some inspectors use. Ask your potential inspector to see a sample of their home inspector report and compare it to my report

A FREE TERMITE INSPECTION. This is an added value that we include at no charge to you because we value your business. You would pay $100 extra for this inspection elsewhere.

Our very reasonable home inspection pricing, starting at only $399.00. Compare that price to other inspectors you are considering.

DO I NEED A HOME INSPECTOR?


A home is the single largest and most important purchase you will make in your life. It only makes sense to know as much as possible BEFORE signing the papers. A home inspector evaluates the structure of the house, and gives feedback about other systems such as the roof, plumbing, electrical system, heating and air conditioning units, insulation, doors, windows and more. In short, you not only need it, you want it.

ARE HOME INSPECTIONS REQUIRED?
Home inspections are optional, but do you really need one? Money might be tight for closing, but try to imagine moving in and finding out that the air conditioning unit isn't working, or that portions of the electrical system are substandard, or that the chimney needs immediate repairs. That $300 for the home inspection will look cheap in comparison.

WHAT IF THE INSPECTION UNCOVERS PROBLEMS?
First, your offer to purchase should have included a detailed statement regarding your rights to a home inspection. The standard contract used by real estate agents may give you the right to back out of a contract if a home inspection uncovers more problems than you are willing to deal with. If it does not, the wording should be added in the form of a contingency.

Don't assume the seller will make every repair you ask for. They may refuse to make any repairs at all. Read your contract carefully before signing it so that you understand the rights and obligations of all parties. Never rely on a verbal agreement--agreements must be in writing to be valid.

WHO'S THE BEST PERSON TO INSPECT MY HOME?
Experienced inspectors have seen hundreds or (in my case) thousands of homes and they know exactly what to look for, including all the little quick-fix tricks. Look for an inspector that is licensed by the state, insured, and is a member of the National Association of Home Inspectors (NAHI).

MY BROTHER CAN DO IT...
Some people truly do have a friend or family member who is familiar with homes. But even though your brother may have some building experience he may not have the equipment or expertise required to perform a thorough evaluation of the home. What if he misses a major problem? Will it create hard feelings within the family? And, in Illinois, home inspectors must be licensed by the state and obtain continuing education to be sure they are up on all of the most recent information.

IT'S A BRAND NEW HOME, NOTHING COULD BE WRONG WITH IT!
or DOESN'T THE CITY INSPECT THE HOUSE?
Hardly. If you think the city inspects the house for you (and is working in your best interest), try this:

Call city hall and ask to speak with the head of the building department. Ask him/her if you can attend the inspection with the inspector. If they will even allow you to attend, ask how long the inspection will take. Compare the answer to the 2 hours that a professional home inspection should take. That will tell you just how thoroughly they are "inspecting" the home you will be living in.

If the city inspection has already taken place, ask for a copy of the inspection report. If they will even give it to you, compare what you get to the inspection report that I produce. This will tell you a lot about the thoroughness of the city "inspection".

If you're still not convinced, ask the head of the building department if the city inspection offers you adequate protection, or if he/she recommends that you hire your own, independent home inspector. Be prepared for the city's answer that they recommend that you hire your own, independent home inspector.


I'M IN LOVE WITH THIS HOUSE, SO IT DOESN'T MATTER...
So much in love that you're ignoring problems? An inspector takes a clinical look at the house. You'll get only the facts, and that's what you need to make decisions about going forward with the purchase. If you don't really care what problems you might run into, go ahead. You're the only one who can determine how much time, energy and money you can devote to the house. But keep in mind that an inspection that uncovers safety issues can help you prioritize repairs.



THE DO'S AND DON'TS OF SELECTING A HOME INSPECTOR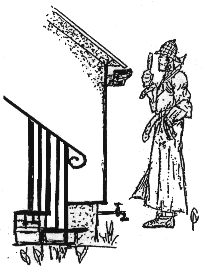 DO NOT use an inspector that also offers to make the repairs for you. This is a definite conflict of interest.

DO Ask to see a sample inspection report before before you select the inspector. DO NOT Hire an inspector who will not supply you with a sample report. A thorough home inspection will cover everything from the foundation to the heating, electrical, plumbing, interior, and structure. Make sure the inspection report is in a format that you can understand. Carbon-less checklists are much less desirable than a written report that is individual to your home.

DO Make sure the inspector will let you attend the inspection. You will get to see the home through the inspector's eyes and will have the opportunity to ask all of your questions.

DO Ask for references from the inspector and call them.

DO Compare prices, but DON'T base your decision on price alone. A thorough home inspection is a time-consuming process and the inspector is entitled to a fair price. Remember the old adage, "you get what you pay for". The inspector with the "low ball" price may not be able to get work any other way.

Illinois Licensure (Public Act 92-039). Illinois law creates the "Home Inspector Licensing Act" and establishes a Home Inspector Advisory Board within the Office of Banks and Real Estate, which is charged with regulating home inspectors. The law directs the Board to establish standards of practice, as well as educational and administrative requirements as they relate to the practice of home inspections. Under the law, home inspectors are required to take a Board-approved examination. The Board is responsible for developing administrative rules to define and establish the education requirements, application and appropriate fees, as well as establishing any penalties or disciplinary actions for violating the terms of a license. The law also exempts certain professionals from licensure as a home inspector while acting under the scope of their licenses. The law becomes effective January 1, 2003.